Premier Pigments
Featured Products
Vibrant, long-lasting permanent cosmetic pigments; powerful, effective anesthetics; high-quality permanent makeup equipment – these are just a few of the items you might discover on our featured products page. Premier Pigments manufactures the finest permanent cosmetic makeup in the world. From permanent lipliner to stunning color accents that complement your eyelash extensions, PremierPigments.com will always strive to bring you the very best.
---
Featured Concentrated Original Pigment Color: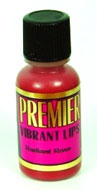 Radiant Rose - CO30 -- $29.00
Radiant Rose, just as the name implies, is a very vibrant fuchsia color. Heals a true fuchsia. Beautiful full lip color or as a lip liner for Scarlet Punch or Hot Pink. This is a cool pigment color.
---
Featured Original Pigment Color:


Ashen Eyes - PC116 -- $20.00
Our hottest selling natural slate eyeliner color. Final results heals consistently similar to the photo of the model and the color chart. Add black when applying to the upper lid. Ashen Eyes is slightly darker than slate.
---
Featured Anesthetic:


TLC -- $39.00
Dermatologist tested and found to be effective for painful invasive applications. The most powerful anesthetic you can purchase without a prescription. Containing, (4% Lidocaine, 2% Tetracaine) with a PH level of 7, compared to DOTC Blue (3% Lidocaine, 2% Tetracaine), and Prepcaine (2% Lidocaine, 1.5% Tetracaine). This product is great for all procedures, however technicians love TLC for lip and brow. procedures.
---
Featured Marketing Tool: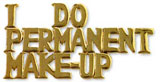 I Do Permanent Make Up Pin - PP10 -- $20.00
Advertise your business with this attractive and popular conversation starter.
---